Hurricane Dorian Reached The Bahamas By 4 PM
It has been reported from McLean's Town Cay, Bahamas, "Extremely powerful, life-threatening Hurricane Dorian has reached the Bahamas. The National Hurricane Center in Miami said Sunday that Hurricane Dorian made landfall in Elbow Cay at 12:40 p.m.Maximum sustained winds have increased to a monstrous 185 mph from 180 mph. The Category 5 storm was moving west at 8 mph. The Hurricane Center says the arrival of the storm poses "a life-threatening situation" with hazards that will cause "extreme destruction." Wind gusts were clocked at more than 220 mph. The storm surge was measured at between 18 to 23 feet above normal tide levels."
Hurricane Dorian Winds Hits 185 mph
Hurricane Dorian, a Category 5 storm, hit gusts of 220 mph and is moving across the Bahamas after making landfall on the Abaco Islands. Dorian is crawling northwestward at a pace of 3 mph, which is a walking speed.
South Florida will experience showers and gusty winds Sunday from a few wisps of the storm's outer bands, as the region prepares for impacts that could range from a day or two of rain and high winds to a direct hit from a major hurricane.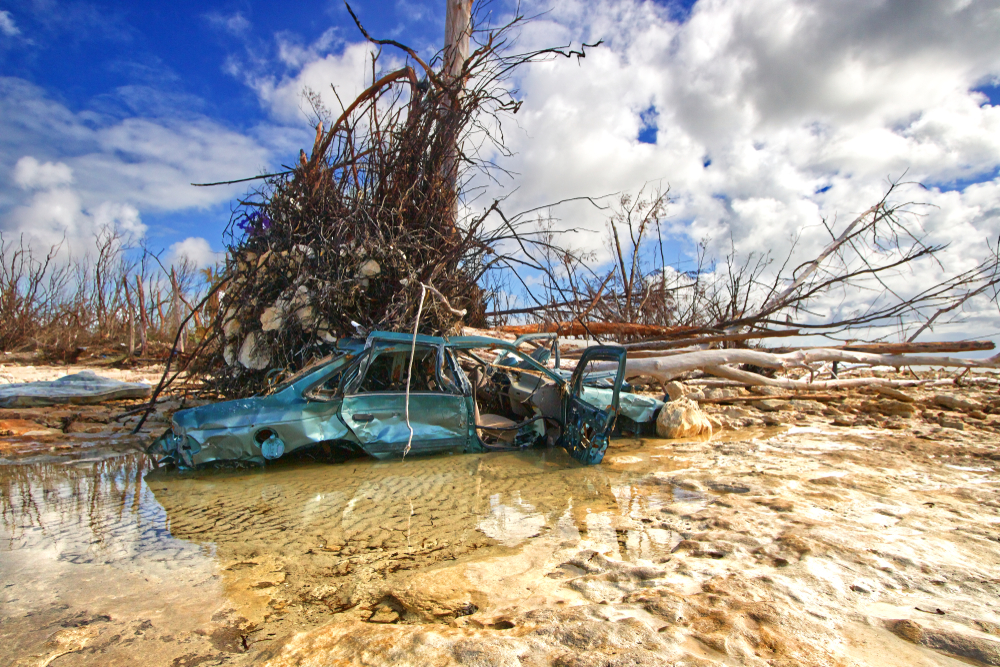 The storm's projected path remained unchanged in the 2 p.m. advisory from the National Hurricane Center, which showed Broward and Palm Beach counties within the left edge of the cone of possible courses for the storm's center.
A hurricane watch was issued from Boca Raton through Brevard County late Sunday morning after the storm reached Category 5 force and its projected path took a slight bend toward Florida. The storm made landfall at 12:40 p.m. Sunday on Elbow Cay in the Abaco Islands.
Palm Beach County ordered the evacuation of barrier islands and other vulnerable areas Sunday, including Mar-a-Lago, the home of President Donald Trump.

Joshua Cooper was born and raised in Tallahassee, Florida. After high school, he moved to Milan to study fashion design.  He travels several times a year back to the states. His favorite movie is The Devil Wears Prada (of course) and his favorite series is Halston (a little more under-the-radar but definitely worth a watch). In his spare time, Joshua loves taking care of his two adorable dogs, Coco and Chanel.