The world of fashion is not just about glitz and glamour. It's also about inclusivity, representation, and giving voice to the marginalized. Today, the fashion industry has taken another significant stride by promoting education and opportunities for LGBTQ+ youth.
Uniting for a Cause: CFDA and Versace's Commitment to LGBTQ+ Youth
When two giants of the fashion industry come together, one can expect magic. And this time, it's not just about the fabrics, patterns, or the designs. The Council of Fashion Designers of America (CFDA) has joined hands with the renowned Italian fashion house, Versace, for an initiative that goes beyond the catwalks.
Fostering Creativity and Education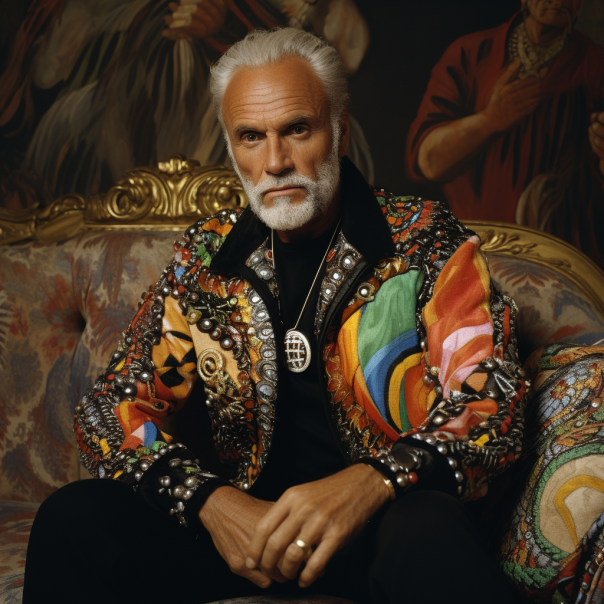 The heart of this collaboration revolves around the LGBTQ+ youth. Recognizing the immense potential these young talents hold, both CFDA and Versace have taken it upon themselves to foster and nurture these promising creatives. How? By introducing a scholarship specifically tailored for LGBTQ+ fashion design students. The exact details and criteria for this scholarship are anticipated, but one thing is clear – the future of fashion will witness a surge of creativity and diversity like never before.
Bridging Gaps with Master Classes
While scholarships are an excellent way to support budding designers financially, learning from industry stalwarts is an unparalleled experience. To facilitate this, the initiative will commence with a Master Class event. Who better to headline such an event than Donatella Versace herself? She will engage in a 'fireside chat' alongside the Los Angeles LGBT Center's chief marketing and communications officer, Phillip Picardi. Scheduled for March 6, this event promises to be a blend of experience, wisdom, and inspiration for young LGBTQ+ aspirants.
Donatella Versace, a legend in her own right, expressed her enthusiasm for the project, emphasizing her belief in young creatives. Over the years, Versace has collaborated with numerous young talents, absorbing fresh perspectives and ideas. This scholarship, in partnership with the CFDA, is a testament to her dedication to uplifting the next generation of LGBTQ+ designers.
Building Relationships: CFDA's Extended Support
But the CFDA isn't stopping at just scholarships. The organization plans to organize a delegation for students to interact with select LA CFDA members and designers. These interactions are aimed at providing students with insights into the fashion industry, guiding them on career paths, and discussing potential opportunities.
Steven Kolb, CFDA's chief executive, highlighted the organization's pride in collaborating with Versace. He reminisced about their longstanding relationship with Donatella Versace and reiterated both organizations' commitment to the LGBTQ+ community.
The Future Looks Bright
While this collaboration between CFDA and Versace is a monumental step for the LGBTQ+ community, it also sheds light on the evolving landscape of the fashion world. The industry is gradually moving towards inclusivity, understanding the importance of diverse voices, and recognizing talent regardless of gender or sexuality.
As we wait in anticipation for Versace's autumn/winter 2023 women's and men's collections, which will be unveiled in Los Angeles on March 10, we can't help but reflect on how partnerships like these shape the future of fashion. By supporting and promoting LGBTQ+ talent, we are not only creating a more inclusive industry but also ensuring that fashion remains a dynamic, ever-evolving space that mirrors society's progress.

Joshua Cooper was born and raised in Tallahassee, Florida. After high school, he moved to Milan to study fashion design.  He travels several times a year back to the states. His favorite movie is The Devil Wears Prada (of course) and his favorite series is Halston (a little more under-the-radar but definitely worth a watch). In his spare time, Joshua loves taking care of his two adorable dogs, Coco and Chanel.