Celebrating Fashion's Brilliant Minds with a Generous Initiative
In the dynamic world of fashion, where trends constantly evolve, and innovative designs emerge, nurturing young talent is essential. Recognizing the need to invest in the future of fashion, the notable fashion house, Versace, had introduced the Gianni Versace Scholarship back in 2017. This commendable initiative is dedicated to supporting ambitious students eager to embark on their MA Fashion journey at the renowned Central Saint Martins.
The Legacy of Gianni Versace: A Tribute to Brilliance
It's been over 25 years since the world lost the iconic Gianni Versace, a luminary whose designs still resonate in the world of fashion. His untimely demise outside his luxurious Miami residence left a void in the fashion community. Today, in a move that blends remembrance with encouragement, this scholarship emerges as a beacon of hope for budding designers.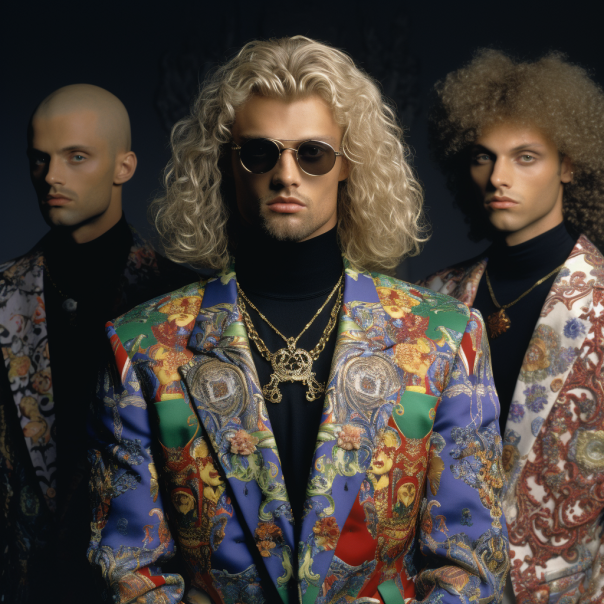 Donatella Versace, reflecting on the significance of this initiative, voiced her sentiments, "Central St Martins has played a pivotal role in shaping some of the most prolific talents in the global fashion arena. We've had the privilege of collaborating with numerous alumni from this esteemed institution over the years. In dedicating this scholarship to my late brother, we aim to support and cultivate the brilliant minds that will shape the fashion narratives of tomorrow."
Championing New Waves in Fashion: Donatella's Vision
It's evident that Donatella Versace possesses an uncanny ability to recognize and foster emerging talent. This is evidenced by her past collaborations with burgeoning designers like Christopher Kane, Jonathan Anderson, and Anthony Vaccarello. These individuals, under her mentorship, have achieved remarkable success in the industry.
With the Gianni Versace Scholarship, we envision a platform that not only provides financial assistance but also fosters a culture of innovation, creativity, and dedication. This initiative celebrates Gianni's lasting legacy while simultaneously ensuring that the future of fashion remains bright and promising.
A Bright Future: What the Scholarship Entails
The Gianni Versace Scholarship, more than a mere financial aid, is a testament to the value of education, mentorship, and the unyielding spirit of creativity. It seeks to:
Empower Aspiring Designers: Providing them the opportunity to learn, grow, and make their mark in the competitive world of fashion.
Honor Gianni's Vision: By continually investing in the future, echoing his commitment to innovation and brilliance.
Strengthen Industry Ties: Bridging the gap between academic pursuits and real-world fashion challenges, ensuring a seamless transition for students into the professional realm.
In Conclusion: The Journey Ahead
In the ever-evolving tapestry of fashion, the Gianni Versace Scholarship is more than just a beacon of hope; it's a promise of continued excellence. Through this initiative, we aim to ensure that the world of fashion continues to be graced by innovative, dedicated, and passionate designers, always pushing the boundaries and setting new standards. The future beckons, and with initiatives like these, it shines brighter than ever.

Joshua Cooper was born and raised in Tallahassee, Florida. After high school, he moved to Milan to study fashion design.  He travels several times a year back to the states. His favorite movie is The Devil Wears Prada (of course) and his favorite series is Halston (a little more under-the-radar but definitely worth a watch). In his spare time, Joshua loves taking care of his two adorable dogs, Coco and Chanel.