The new year is fast approaching. We all need an affordable wardrobe update. This means that the best sales of the year are almost in full-swing!, We all know how a new year gives the opportunity to revamp our personal style and wardrobes. Thus, it might be tempting to reach for your credit cards and go on an all-out shopping spree. But as fun as a virtual shopping spree or a day at the mall sounds, it can be detrimental to your bank account.
Do you feel like you have no new clothes? Are you tired of having the same old boring clothes, and want to change up your style? If you are on a tight budget and want to change your style, consider these nifty hacks we have compiled. They will help you update your wardrobe and style without breaking your bank.
An Affordable Wardrobe? Let's Get Started
1. De-Clutter Your Wardrobe
This is the best place to start if you want to revamp your wardrobe. It will also make your closet cleaner and organized. Many people have taken de cluttering inspiration from the popular book and Netflix show about Marie Kondo. The famous 'KonMari's organizing method' method allows you to keep those clothing items that 'spark joy' within you and let go of those that don't.
You can follow this method through three main steps:
Examine all items of your wardrobe by category, such as socks, tops, bottoms, etc
Determine whether each item makes you happy and sparks joy within you
Let go of the items that do not spark joy by saying goodbye to them and thanking them for their service.
2. Shop Through Your Wardrobe
When you undergo a thorough cleaning of your wardrobe, it will help you find things you may have long forgotten and have not worn in ages. Not only that, but it will also help you sort your closet and decide what new pieces you need to buy when you go shopping.
3. Do a Clothing Swap
This is the most inexpensive way of changing your wardrobe by getting rid of unwanted clothes and finding something new. Host a clothing swap party with your friends and ask them to bring their unwanted clothes that they wish to swap.
Ask your friends to lay out their unwanted clothes so everyone can see each other's clothes. Keep a sewing machine at hand in case any alterations need to be made when swapping. At the end of the night, whichever clothes are left can be donated to charity.
If, because of COVID, you cannot hold a social gathering at the home of this sort, you can try holding a clothing swap party online via Zoom or Google Hangouts. The clothes can then be sent to each other through the mail.
Holding a clothing swap party has so many benefits. You get to hang out with your friends, get new clothes for free, get rid of your unwanted clothes and donate to charity all at the same time!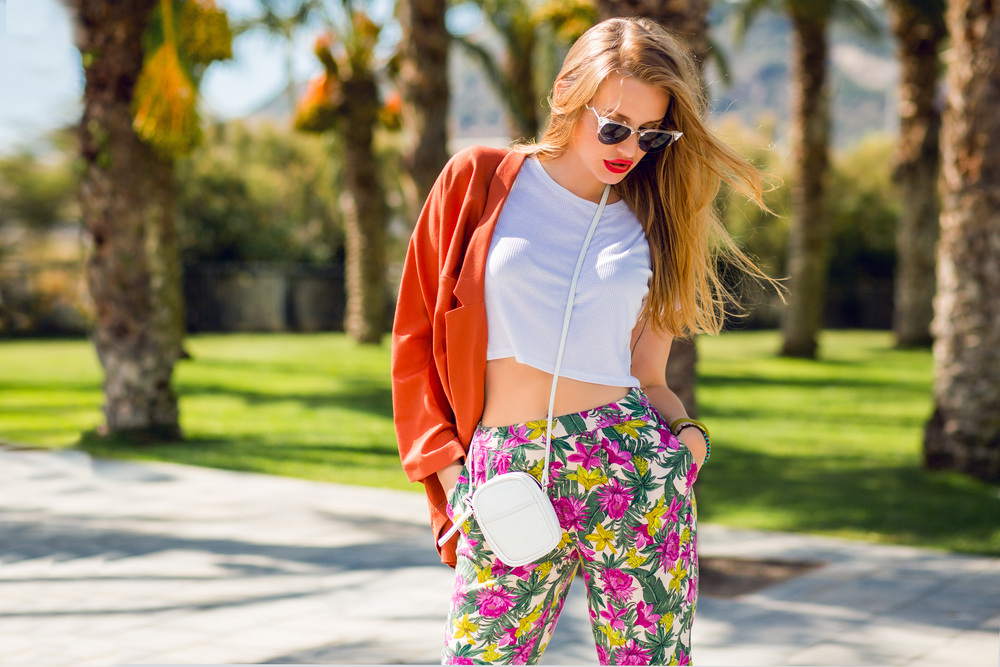 4. Buy and Sell Secondhand
If you are on a budget, consider buying gently-worn clothes from secondhand or thrift stores. You would be surprised to find some hidden treasures that would help you change your style and experiment with different looks without breaking the bank. You can even sell your own gently-worn clothes to these secondhand stores, so not only can you get new clothes for yourself, but you might be able to earn some extra cash as well.
5. Mend Your Clothing
Don't give up on your favorite pieces of clothing just yet if they are slightly torn or worn out. You can always get them altered and fixed by your local shops. You can even learn to use a sewing machine and do it yourself. Repairing your existing clothing can often be much more affordable than buying new items of clothing.
6. Tailor Your Clothing Items
Your trousers, tops, or dresses that no longer fit as well as they used to can also be altered. You don't need to throw them away. Just take them to the local tailor and have them alter it according to your size. Doing so will help the clothes to look even better on you since they will be tailored to perfection. They will start looking as if these clothes were made for you.
7. Focus on the Basics
If you are planning on buying a few items of clothing, consider getting the basic staples of a wardrobe. A good pair of jeans, a classic blazer, white and black basic t-shirts, and button-down dress shirts are pieces of clothing that never run out of style and would last you for years. Additionally, if you are de-cluttering your wardrobe, try not to let go of these basics if they are still in good condition.
8. Say No to Dry Cleaning
Stop buying clothes that require dry cleaning. Doing so will cost you a fortune in the long run because regular dry cleaning can become expensive, especially if it is for an item of clothing such as socks. Consider adding low maintenance pieces of clothing to your wardrobe instead.
9. Choose A Quality & Affordable Wardrobe
A way to look trendy on a budget is by opting for high-quality pieces of clothing. If you are going to spend money, spend it on high-quality brands since they last longer.
10. Remember 1 through 9
Bringing new life to your wardrobe and changing your style does not necessarily have to mean spending mounds of cash and filling your wardrobe with excessive clothing pieces. By shopping smartly, spending money on essential clothes, being mindful of what you are buying, and giving up impulsive shopping, you can look your best while staying within your budget.

Joshua Cooper was born and raised in Tallahassee, Florida. After high school, he moved to Milan to study fashion design.  He travels several times a year back to the states. His favorite movie is The Devil Wears Prada (of course) and his favorite series is Halston (a little more under-the-radar but definitely worth a watch). In his spare time, Joshua loves taking care of his two adorable dogs, Coco and Chanel.